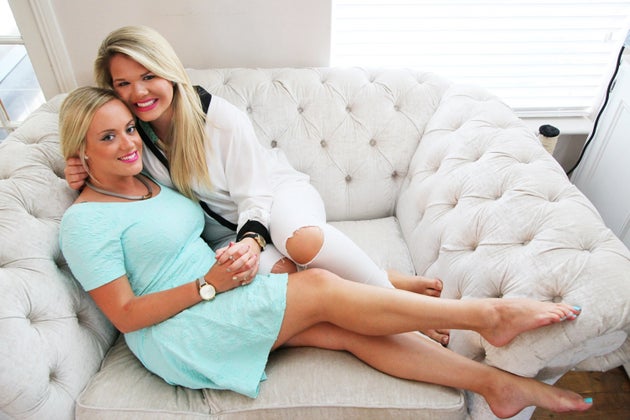 Dating in the digital age can be tough — especially when you have to fight for the world to recognize your identity as a legitimate one.
As a result of their traditionally feminine gender presentation, lesbians that identify as "femme" often feel invisible in both mainstream and queer communities.

Now a new website called Find Femmes wants to change that by forming a virtual community for lesbians and biseuxal women.
Whether a user identifies as a femme themselves or is aiming to connect with femme queer women for love or friendship, "Find Femmes" wants to help make it happen.
"We know first-hand how hard it is to find love, especially when you're a femme lesbian. It's hard to get recognized, and believed, as being gay," Megan Evans, who founded the website with wife Whitney Bacon, said in a statement. "We suffer from femme invisibility and the heteronormativity. Gaydar lets us down and everyone assumes that you're straight, or even worse for us, they think we're sisters!"
While the site is still in its early stages, Evans and Bacon have high hopes for the lived results of their work connecting women who are interested in other women. Head here to check it out for yourself.