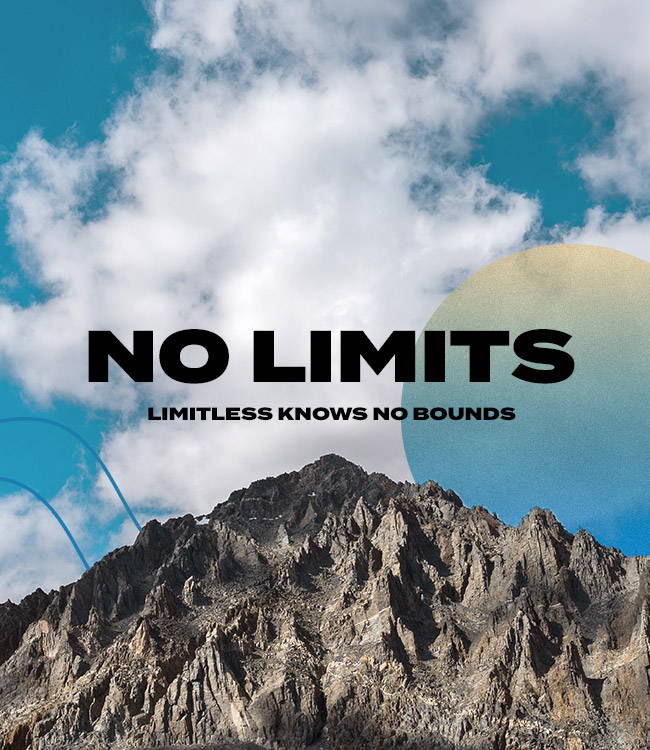 This year we're changing it up a bit! We don't check off all the boxes of society's standards, we rebel against mediocrity and this is what makes us who we are! We are nonconformists, unique, wild, free-thinkers, and revolutionaries! To kick it off, we want to introduce the individuals of the #NoLimits campaign. This campaign means a lot to us. It was inspired by authentic people who empower their community and in doing so, themselves as well! This campaign is designed to be a reflection of you—the Revolutionaries!
In this society, we are often told who to be, what choices to make and to abide by the rules of a mediocre lifestyle. We're putting an end to this! The possibilities are limitless! We want to celebrate all the reasons that being yourself is a progressive form of protest-how being true to yourself is revolutionary! This campaign is led by 3 remarkable individuals, who are examples of selflessness across a variety of forms. We chose them based on their unapologetic dedication to being their fully authentic self, their generous support to their community, and the inspiration they emit to those around them.
But the party doesn't stop here! We're donating a portion of the proceeds from the Limitless Collection to Code/Art Miami. This non-profit organization is on a mission to increase the number of girls studying computer science by inspiring them with the creative possibilities of computer programming. Through this program, girls are provided with the resources needed to succeed in computer science fields and create new innovations drawn from their unique experiences.
By shopping the Woxer Limitless collection, you're supporting this effort.